Early 19c Map of Horton cum Studley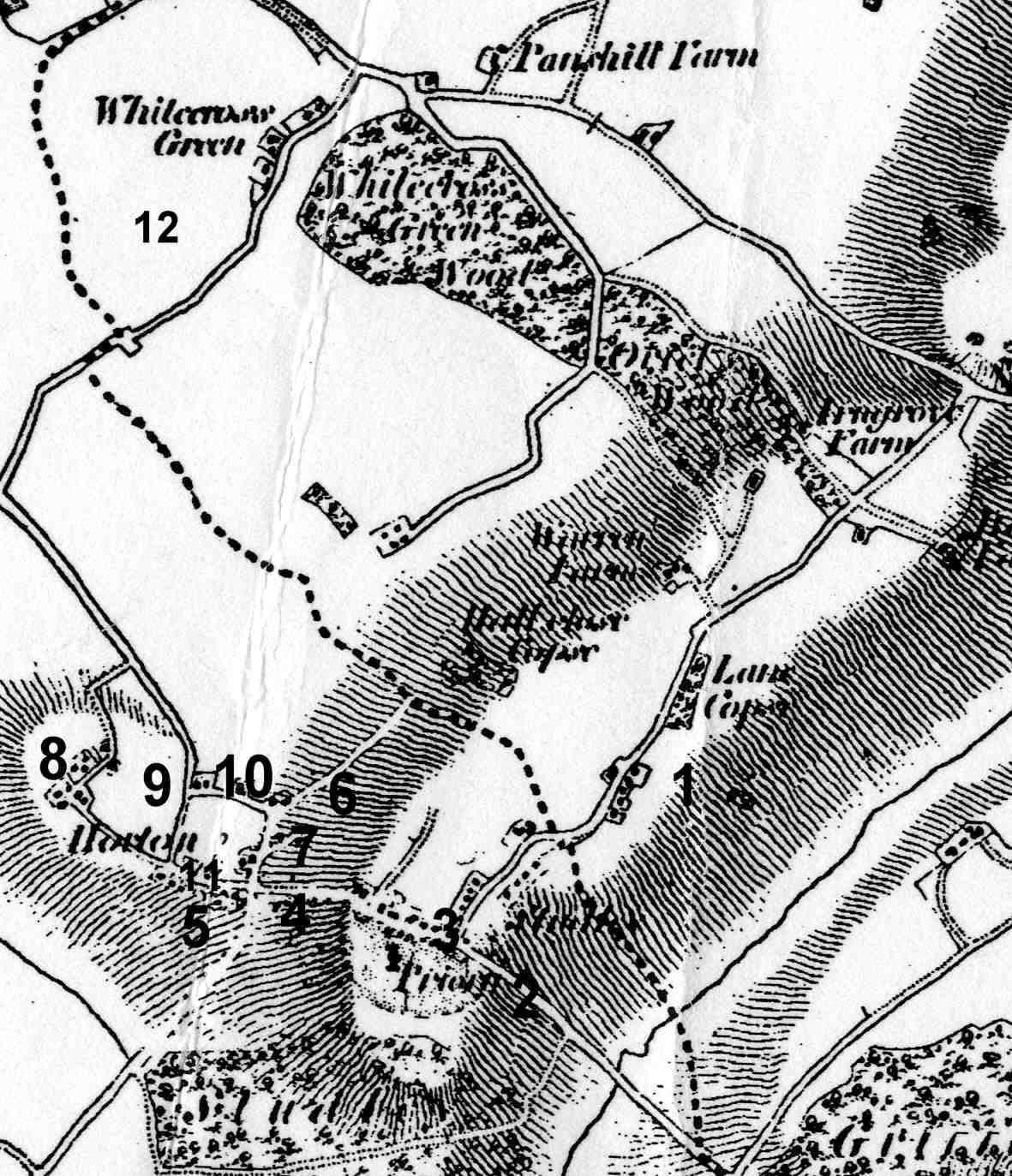 19c Ordnance Survey map
1 Brill Road
2.Oakley road
3 Blacksmith Lane (down to Priory with Grocer and Blacksmith in half timbered houses)
4 Oxford Road from Priory to junction with Mill Lane.
5. The Closes?
6 Millss Lane (Mill Lane)
7 Millss Close
8 Bottom of Village
9 Otmoor Lane?
10 Lower Green Road? remains of one of the cottages can still be seen
11 Otmoor Road?
12 Whitecross Green.
The original Horton Village Green was in the lower part of the field on the right past the church. The village pound was on the right just before the first house down Ragnall's Lane and has recently been annexed into the property. Earlier maps show buildings round the original green.
More research is necessary to confirm the 1881 road names - can anyone help?