Blog 2016 -2017
The start of another council year with both Oxfordshire and Cherwell councils having the annual meetings on the same day.
5th May Local elections for Cherwell DC. I was re-elected to a three member ward all the Conservatives were re-elected. We then escaped to Bavaria to recover. Flying to Zurich, hiring a car and driving to Lindau on Lake Constance (Bodensee) to stay in the Relais Michelin Star Hotel Villino.
<![if !vml]>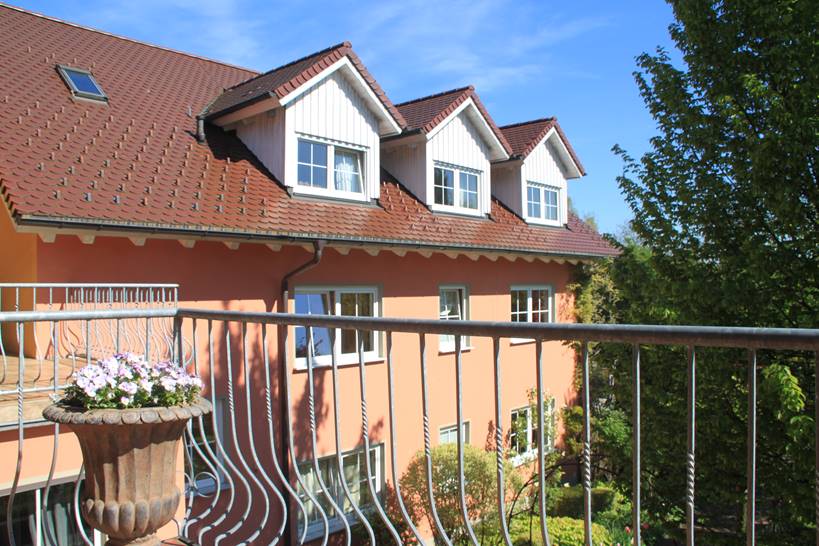 <![endif]>
View from our room "Paradiso" and part of the gardens
6-8May visit Lichtenstein via Austria
<![if !vml]>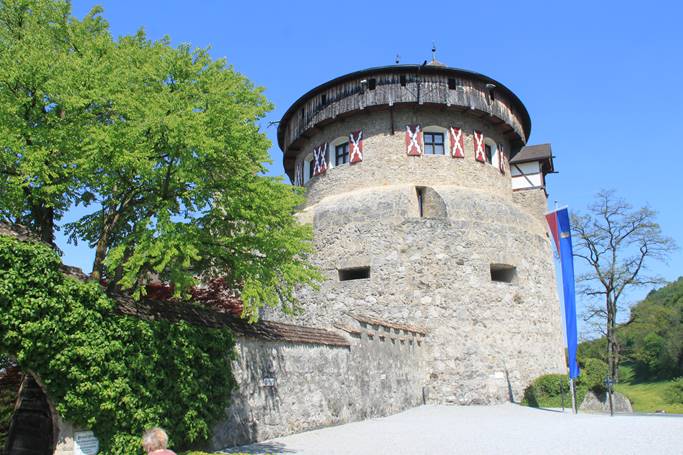 <![endif]>
Lichtenstein – a sneak look into the Prince's garden. Lindau is near Friedrichshavn where the Zeppelin airships were made and you can take trips from the same airfield.
17th May 2016 – start of council year with Annual Council meetings both at Oxfordshire County Council and Cherwell District Council.
Cllr John Sanders puts the chain of office on Cllr Michael Wayne who becomes Chairman for 2016-17
<![if !vml]>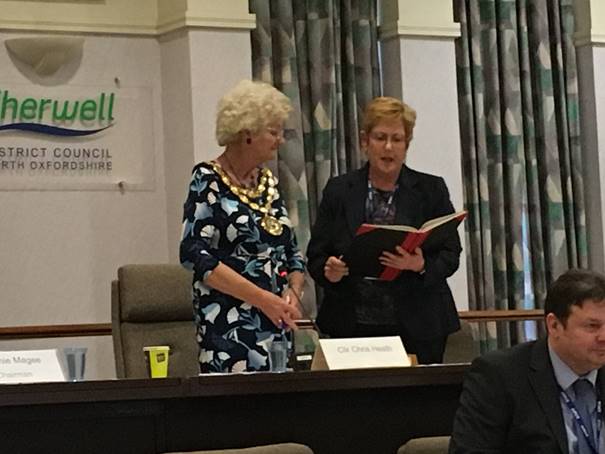 <![endif]>
Cllr Chris Heath becomes Chairman for 2016-17 for Cherwell District Council being sworn in by Sue Smith the Chief Executive.
<![if !vml]>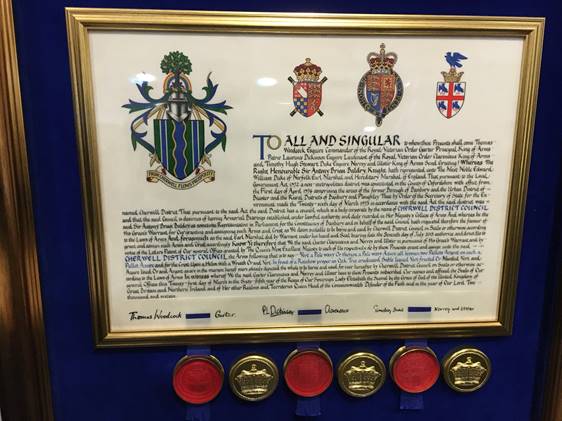 <![endif]>
New Cherwell Coat of Arms presented by Sir Tony Baldry former MP.
19th May – Bicester Garrison to meet new Chief of Staff.
20th May – Lunch with friends from Australia
21st May – Conservative Gala Dinner at Blenheim Palace
<![if !vml]>
<![endif]>
Rt Hon Dominic Grieve QC speaking 
21st – 22nd May friends staying – visit Waddeston Manor
<![if !vml]>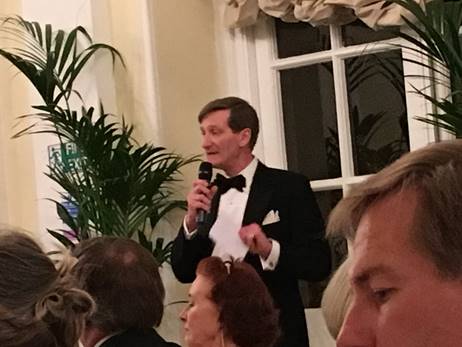 <![endif]>
<![if !vml]>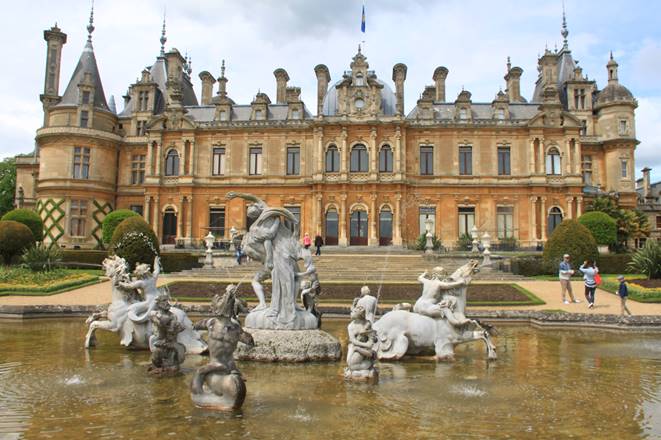 <![endif]>
23rd May – Langford Village School 20 year celebration
25th May – London Chelsea Flower Show
26th May -30th May Friends and family staying
2nd June – 8th June Scotland for Army Ornithological Society AGM at Aviemore.
<![if !vml]>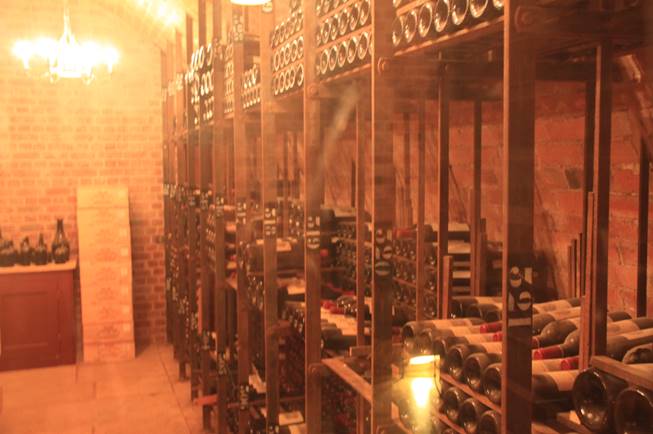 <![endif]>
<![if !vml]>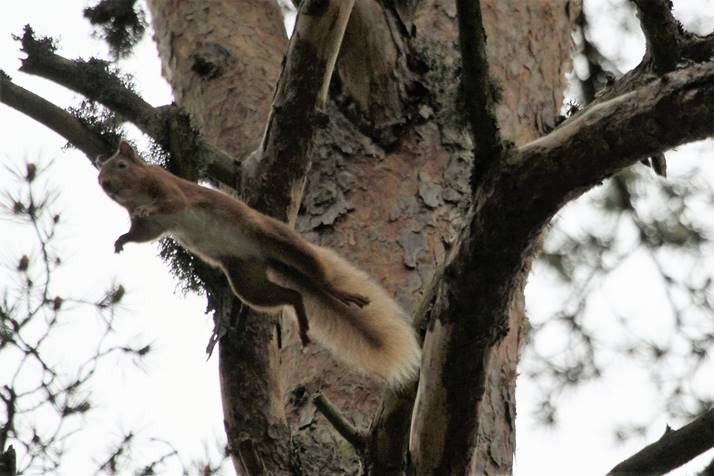 <![endif]>
Capercaillie and Red Squirrel in Rothiemurchus forest
<![if !vml]>
<![endif]>
Edinburgh Castle
<![if !vml]>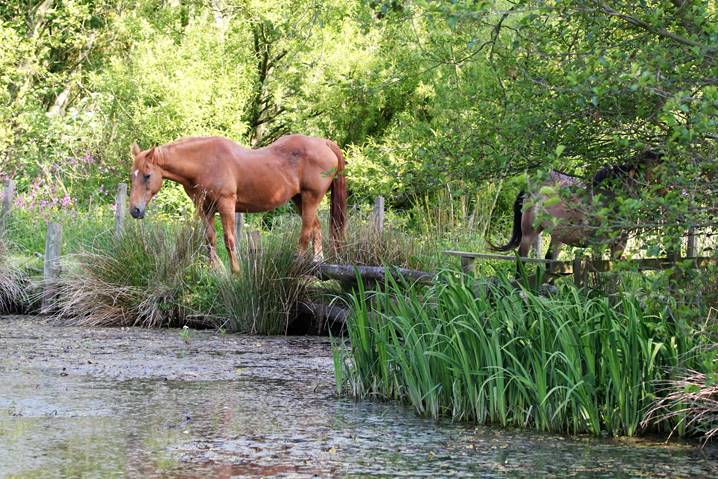 <![endif]>
Ponies in friends garden near Edinburgh
<![if !vml]>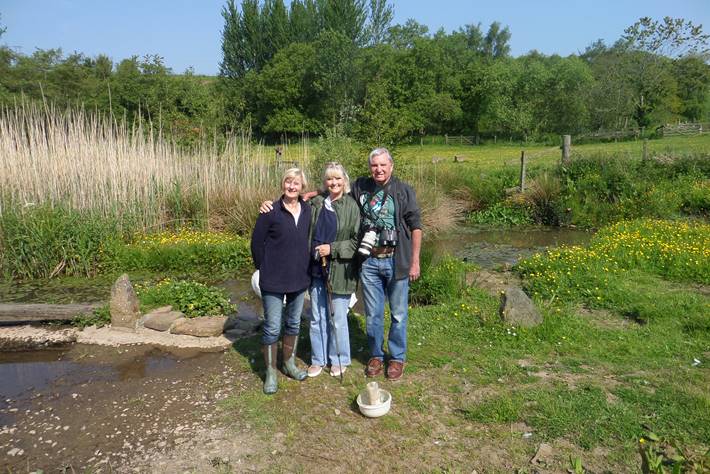 <![endif]>
8th June Parish Liaison meeting at Cherwell DC
9th June – OCC Group Meeting County Hall
10th – 11th June – London for Theatre visit and staying with friends
See Threepenny Opera at National Theatre and dine at Petite Blanc
15th June – Emergency planning briefing at the Woodeaton bunker
16th June – Wendlebury Parish Council
20th June – Armed Forces Day flag raising at County Hall
<![if !vml]>
<![endif]>
<![if !vml]>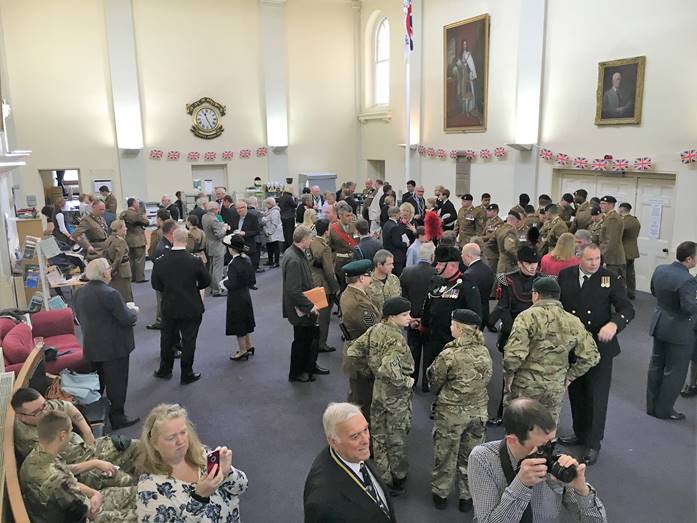 <![endif]>
20th June – Summer Solstice and Strawberry Moon
<![if !vml]>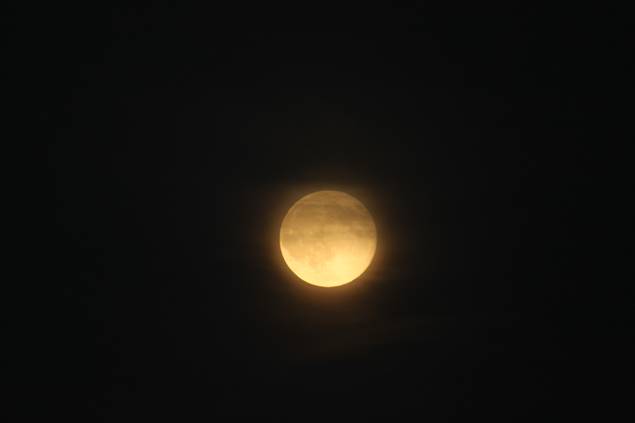 <![endif]>
23rd June – EU referendum
24th June – Oxfordshire ESU Dinner at Balliol College
<![if !vml]>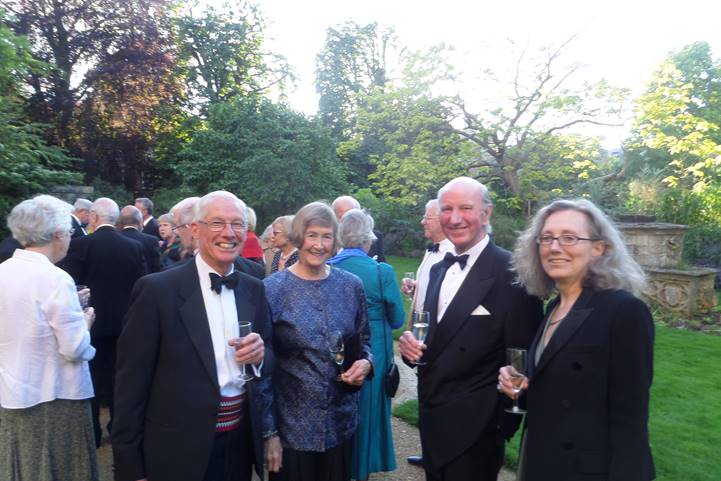 <![endif]> <![if !vml]>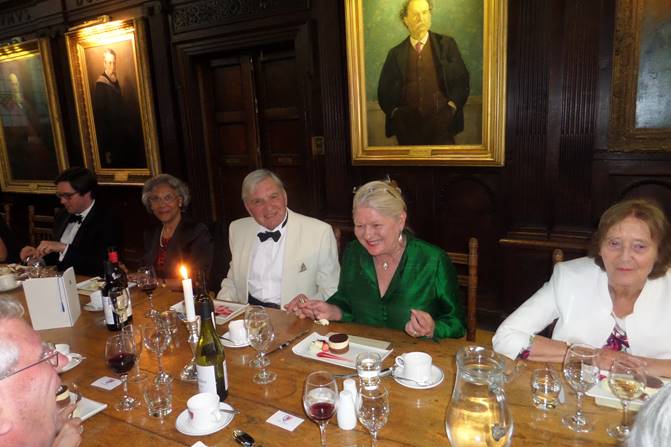 <![endif]>
Guests enjoying a pre-dinner glass of bubbly Col Bruce Duncan on left a contemporary of mine at Sandhurst                                     Dinner – L R  Frof William Whyte (speaker) Lucia Dumont from Paris – President of International Council, myself, Lady Felicity Blair, Catherine Robson
<![if !vml]>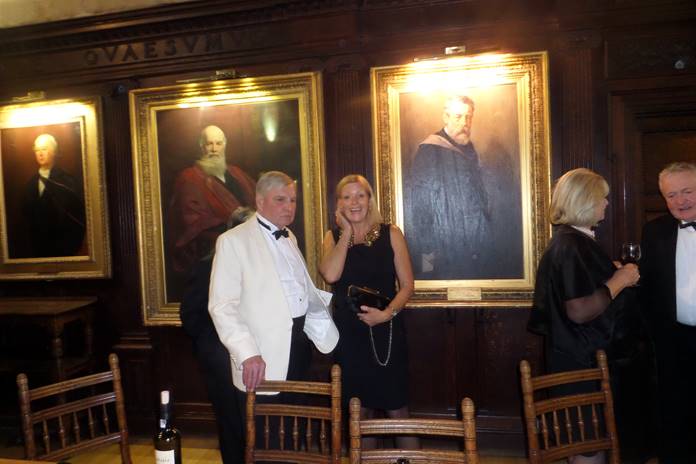 <![endif]> <![if !vml]>
<![endif]>
With Jane Easton ESU DG and Jan with Lord Blair                                                                                                                                            Sample of the excellent dinner.
25th June – ESU Members Conference Malmaison Hotel
<![if !vml]>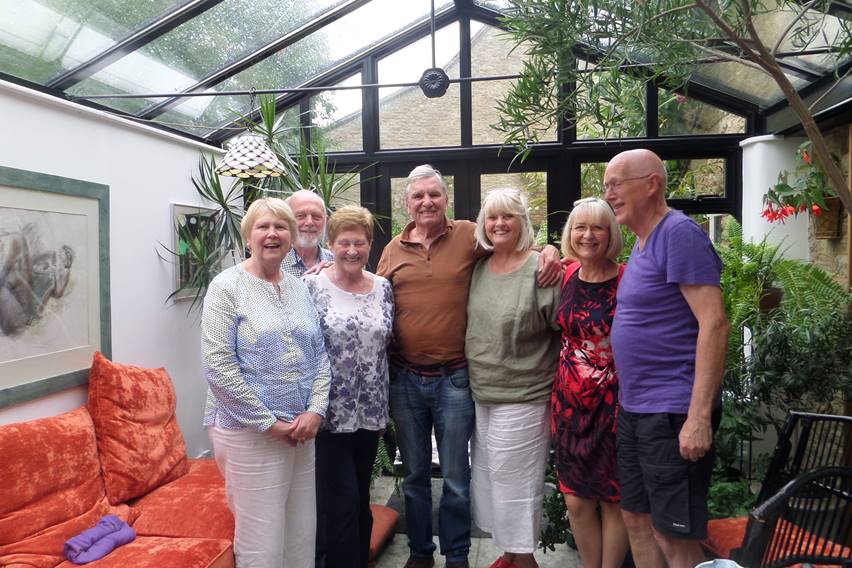 <![endif]>
Sunday with friends who joined us the  dinner.
26th June Churchill Lodge Summer reception
30th June – Health Overview Scrutiny Committee
1st 3rd July – Visitors for weekend
4th July – Love Labours Lost at Wadham College
5th July – Oxford Buildings Trust visit to Chalgrove Church followed by Board Meeting
6th July ESU AGM
7th July – Audit Briefing OCC
                OCC Group Meeting
8th July –  Members briefing County Hall
To London
9th July – Deep Blue Sea at the National Theatre
10th J July return
12th July – County Council
                Son Andrew and family arrive from Australia
<![if !vml]>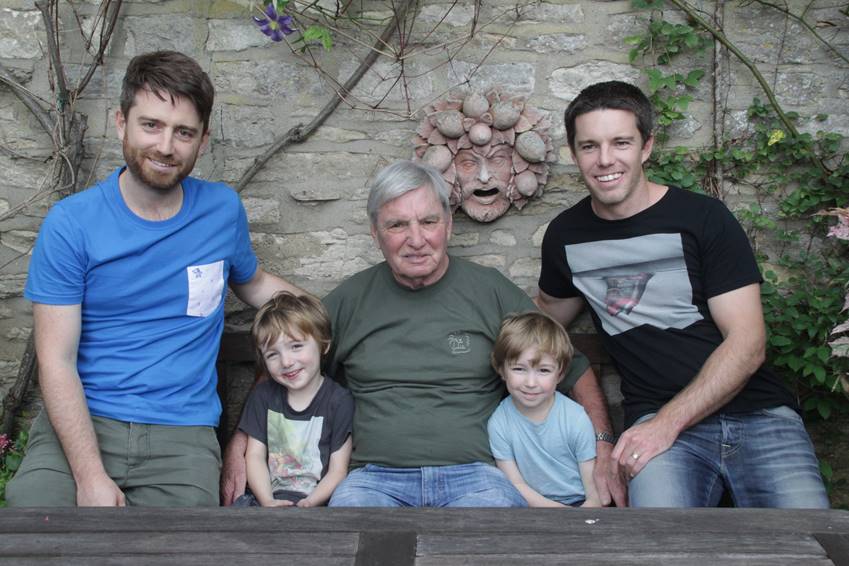 <![endif]>
Rare picture of both my sons and grandson – Philip, Finlay (from Australia), Sam from Chesham and Andre from Australia
15th July – son and family leave – Veteran's Forum Brooke Barracks
16th July – Jan flies to Seattle to stay with family
18th July – Cherwell DC Full Council
20th July – Piddington PC
<![if !vml]>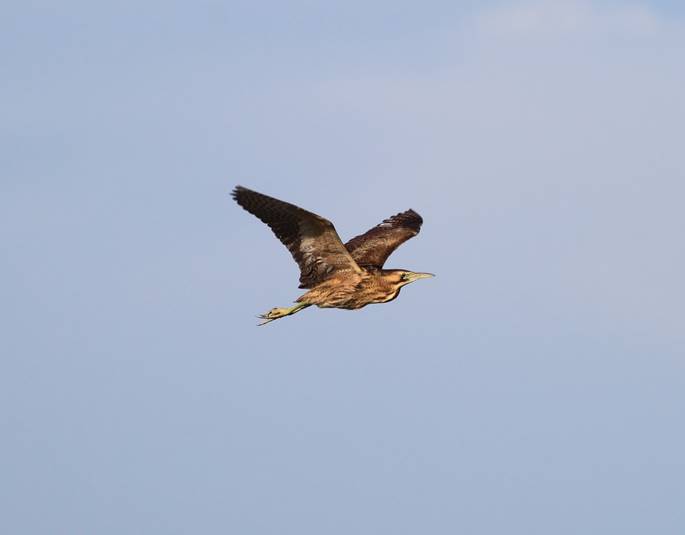 <![endif]>
Walk round Otmoor reserve and saw the rare Bittern now believed to be breeding.
21st July – Ambrosden PC
23rd July – Churchill Lodge cocktail party
26th July – 11th August – holiday with family in Seattle and villa at The Ocean Shores on the Pacific Coast of Washington state.
<![if !vml]>
<![endif]>
Cottage on the Ocean Shores of the Pacific
<![if !vml]>
<![endif]>
Seattle Market
<![if !vml]>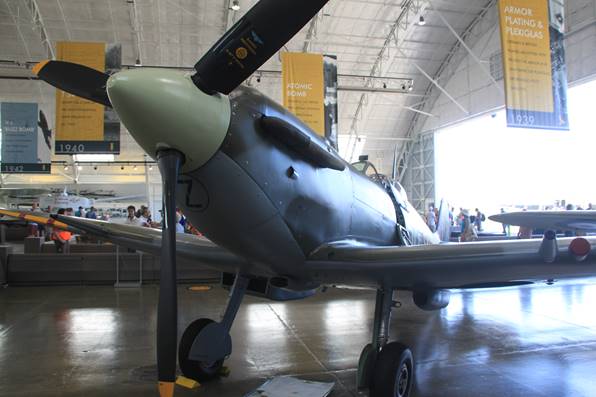 <![endif]>
Spitfire at the Air Show
16th August – Graven Hill Village Holding Company Board Meeting
18th August – Ambrosden PC
20th August – Blue Plaque unveiling  Raymond and Hope ffennell  and their daughter Hazel, Creators of Hill End Centre for outdoor learning and education in 1926  Hill End, Eynsham Road, Farmoor.
<![if !vml]>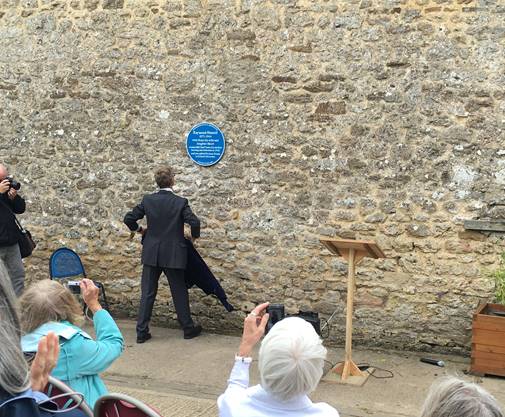 <![endif]>
21st  August – Soldiers of Oxfordshire Museum – Dad's Army inspected by Brig Inshaw DL
<![if !vml]>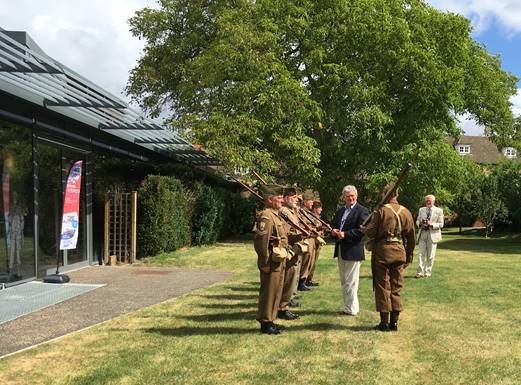 <![endif]>
23rd August – Parish Meeting in Islip
24th August – Regents Park London to see Jesus Christ Super Star
25th August – 30th August – Winchelsea and Rye –Rye Jazz Festival
<![if !vml]>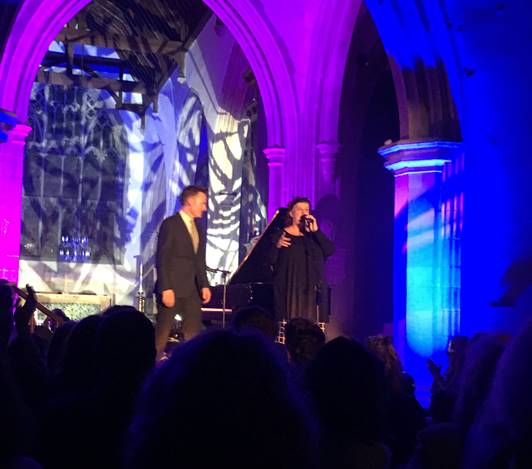 <![endif]> 
30th August – 31st August with army friends in Sussex
1st September – Thrupp village meeting to discuss traffic and parking.
6th September – Bicester Town Council
                               Arncott PC
8th September Seniors Forum Bodicote House
Horton cum Studley PC
Charlton PC
13th September – Islip PC (too late!)
                               ESU School Leavers Awards
<![if !vml]>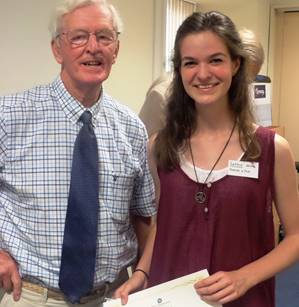 <![endif]>
14th September ESU Committee
16th September – Blue Plaque unveiling
17th September – Concert Dorchester Abbey Brahms Requiem
18th September – Cadet Challenge St George's Barracks
19th September – Merton Parish Council
20th September – Piddington Parish Council
                               ESU Ditchley Park Visit
21st September – OCC Performance Scrutiny Committee
22nd September – Health Meeting Kassam Stadium
23rd September School Transport Appeals
26th September – VCH Trust meeting
29th September – VCH Volume 18 book launch Rycote Park
30th September – Health Overview Scrutiny Committee
2nd October private lunch party
3rd October – DFAS Mathematical Institute
4th October Bicester area Transport meeting and area locality meeting
5th October – Oxfordshire Provincial Grand Lodge
<![if !supportLists]>- <![endif]>Blue Plaque Board – Oxford Town Hall
6th October – Wendlebury Parish Council8th October Dinner Party Paddock Cottage
7th October Royal Albert Hall concert
10th October – Oxford Buildings Trust Trustees meeting
11th October Islip PC
                               OCC Election selection board
12th October – Appeals Panel County Hall
14th October – Business Rates seminar County Hall
17th October Graven Hill Directors Partnering Board
Cherwell DC Full Council
18th October – A34 review County Hall
19th October – Blue Plaque unveiling.
                To Berlin and Potsdam
<![if !vml]>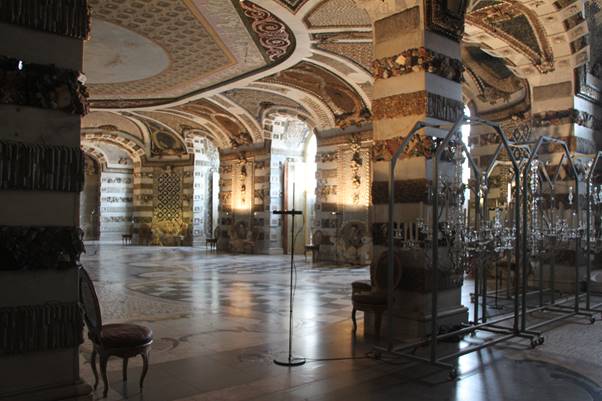 <![endif]>
<![if !vml]>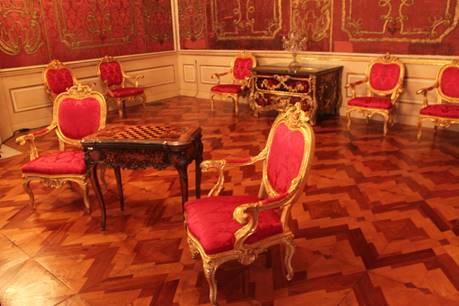 <![endif]>
<![if !vml]>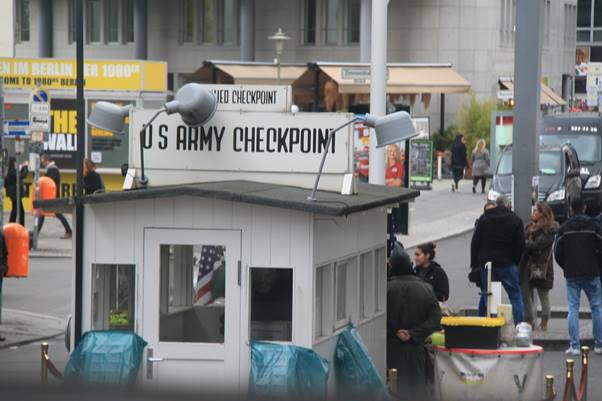 <![endif]>
The German Parliament building roof where mirrors reflect the light down into the chamber.
<![if !vml]>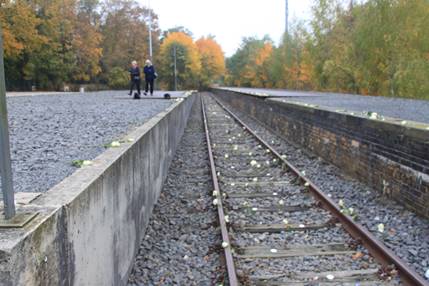 <![endif]>
Platform 17 (Gleis 17) at Gunewald Station in Berlin where the Jews were loaded on trains for the death camps from 1941 -45.
<![if !vml]>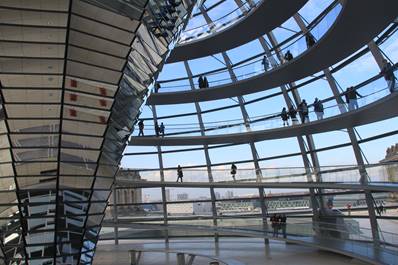 <![endif]>
24th October – Return
25th October ESU Rhodes Scholars Reception – Oriel College
<![if !vml]>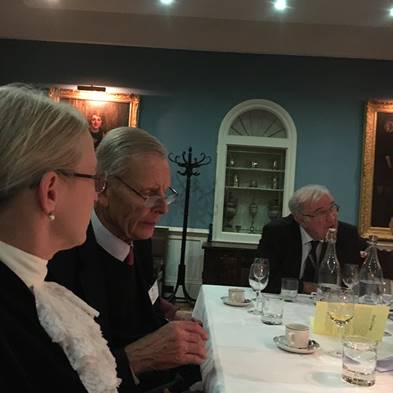 <![endif]>
ESU Committee Members with the High Sheriff (Sara Taylor) in the Champney's Room, Oriel College
27th October – Pensions Committee
<![if !supportLists]>- <![endif]>OCC Group Meeting
28th October – London
29th October – see Amadeus at National Theatre
<![if !vml]>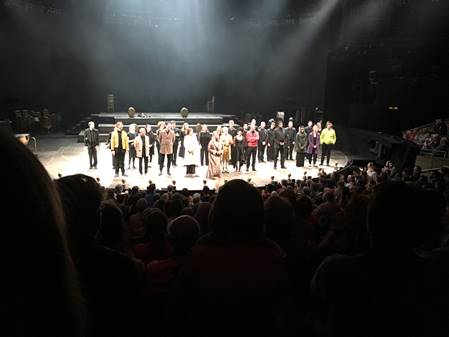 <![endif]>
31st October – Cardiologist appointment
                Cherwell Councillor Forum
1st November OCC Full Council
                               Arncott PC
2nd November JR Liaison Hub
                CDC Group Meeting
                Otmoor Archaeological & Historical Society
3rd November – Schools Firework Poster Competition County Hall
4th  6th November – friends staying
7th -November – Churchill Lodge
8th - November - CDC Full Council
                               Thrupp PC
                               Reserve and Cadets Awards at Pembroke College
9th November – Audit and Governance Committee County Hall
10th November – OCC Group meeting
                               Horton cum Studley Parish Council
12th November – SE Bicester Ring Road consultation
14th November – OCC Appeals Panel
16th November – Piddington PC
17th November – Health Overview Scrutiny Committee
21st November – ESU Committee
22nd November Merton PC
23rd November – Swalcliffe Barn visit with Oxford Buildings Trust
24th November Graven Hill Directors
                               Dinner Leander Club Henley
25th November – National Carers Rights Day Kassam Stadium
26th November – London to see Peter Pan at the National Theatre
27th November – ESU Thanksgiving Lunch at Studley Wood Golf Club
2nd -4th December friends staying for early Christmas get-together.
5th December – Churchill Lodge
6th December – Victoria County History lecture and reception
7th December – Otmoor Archaeological & Historical Society
8th December – visit to army at Bicester Garrison
8-11th December Charlotte aged 2 staying
 12th December – ESU AGM London
                               SERFCA Meeting
13th December OCC Full Council
                               Appeals Committee
14th December Audit & Governance Committee
16th December Graven Hill Village Directors lunch
19th December Cherwell DC Full Council
20th December – supper party with friends
21st December – OCC Leaders Drinks party
28th November – Cherwell DC Group Meeting
<![if !supportLists]>- <![endif]>SOCA Executive Council meeting
<![if !supportLists]>- <![endif]>CDC Group Meeting
Computer hard disk fails so have lost December diary
27th December fly to Seattle
January Seattle, Sydney Australia, New Zealand (both Islands)
Thailand
14th February return to UK
15th February Oxfordshire County Council Full Council meeting