THE HOLFORD CENTRE. STANTON ST. JOHN
FROM STANTON ST. JOHN SCHOOL TO THE HOLFORD CENTRE 1764-2005 FULFILLING A TRUST
<![if !vml]>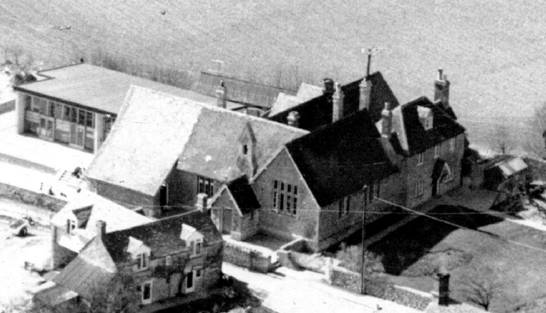 <![endif]>
Chairman. Mr. M J Leeding,
86 Mickle Way, Forest Hill,
Oxford. OX33 1DX
Tel. 01865 872034
Secretary. Mr. R J Roden,
2 Cox Lane, Stanton St. John,
Oxford. OX33 1HW
Tel. 01865 351608
Treasurer. Dr. F E Robson,
2 Simms Close, Stanton St. John,
Oxford. OX33 1HB
Tel. 01865 351 393
Today the building is used for educational and recreational purposes by the following groups.
The Old School Nursery www.theoldschoolnursery.co.uk
The Jan Weller Preschool tel. 01865 358076
The Oxfordshire Family History Society www.ofhs.org.uk/holford
The Chiltern Cartophilic Group
Yoga and Keep-fit groups
However the story starts with
LADY ELIZABETH HOLFORD
On her death in 1720 she left a legacy of £500 for "the endowment of one or more charity schools in the parish of Stanton St. John for teaching the poor children boys and girls therein or in the parish of Forest Hill adjoining to read, write and cast accounts."
THE CHARITY SCHOOL
On December 21st 1759 six trustees were appointed and instructed to "appoint some fit and lay person to be Master of the free school…and that the sum of twenty pounds a year to be paid… for his care pains and trouble in teaching and instructing the poor boys and girls"
If necessary the Vicarage could be used as "a schoolhouse and residence for the Master". Thomas Coghill was the Master in 1764.
The Charity Commissioners report of 1824 tells us that " in 1767 a very good schoolhouse and residence was built on a parcel of waste ground given by the Warden and Fellows of New College…..there are about 50 children in the school ."
The residence is still there.
SCHOOL RULES
This is an extract from what were probably the first school rules.
That School Hours from Ladyday to Michaelmas shall be from Seven in the Morning till Six in the Evening. Two hours in each Day being allowed for meals.
All Children going to and from School along the Turnpike Road detected in throwing Stones, begging or behaving disorderly shall for the Two first offences be severely punished and for the Third excluded from all benefit of the Charity.
That any Child wilfully destroying or damaging any of the said books shall for the second offence be publickly whipped and excluded from all benefit of the School.
A rule that the summer holiday should start on the first Monday in August was later amended to "should not commence until the wheat harvest was actually begun".
READING BOOKS
These were the Bible, the Common Prayer Book and The Whole Duty of Man. This described the best ways of carrying out our duties to God and our fellow men and of combating "the urge to sin which is in all mankind".
THE NEWCASTLE COMMISSION
In 1861 the payment of grants to schools that had a qualified Master was recommended.
In an attempt to attract such a person by increasing the salary payable, a new rule was introduced on the 10th May. "Every child of the labouring class...do pay to the Master 2d weekly and that every child of Farmers and Tradesmen do pay 4d weekly…"
It would be another thirty years before it became a free school again.
MASTERS
There were probably only four Masters in that first school.
Thomas Coghill 1764-1804
Joseph Shayler 1804-1843
J V Aldhouse 1843-1861
Ambler 1861-1873
THE NEW SCHOOL
With the Elementary Education Act of 1870 the Government took the first step towards providing universal education between the ages of 5 and 14. Existing schools had to meet certain standards. To comply with this the old schoolroom was demolished and a new building with two classrooms was built by Field and Castle of Oxford.
LOG BOOK ENTRIES
The first entry on October 30th 1984 reads:
"Received Log Book. School opened Sept. 29th. Number of children 49"
Life was not easy. The children were aged from 4 to 14. The schoolroom was 32ft by 18ft (10m by 5.5m ) and the infant room was 18ft by 18ft. The children sat in 6ft long benches without backs. There was an open fire and candles for light.
ATTENDANCE
There were many reasons why children were absent from school:
10.11.78. Several children absent with Typhoid fever and others picking up acorns. Several infants absent with Whooping cough.
11.2.78. Poor attendance – broken chilblains – roads in a bad state.
58 children present The harvest not all in.
29.6.82 Children irregular during haymaking time.
1.12.84. School closed until after Christmas by medical authority. Measles. Several children not well. One Infant died of croup.
ABOUT 1883
The school roll is about 70.
Miss Freegard was appointed as Headmistress in 1876 at £60 a year.
Eliza Massey had been a pupil in1874 and was now a Monitress whose pay was 3/- (15p) a week...
A monitress could become a pupil-teacher. They were apprenticed at 13 to a teacher for 5 years and examined annually by an HMI. If considered satisfactory they received a grant of £5 and the teacher £10.
PRIZE SCHEME FOR NEEDLEWORK
This began in Oxford in 1876 and later included other schools. Money prizes were given "to be placed in the account of the successful competitor , or in the form of some article of the assigned pecuniary value.
There were six classes , ranging from cutting out and making an infant's frock to knitting a child's sock.
The materials were purchased by the school and only a month was allowed to complete the work. The clergy wives came in to help as did the Misses Thomson of Woodperry.
1899 Needlework prizes:
First. Elsie Soanes: Leonard Gibbs
And a second for hemming.
Bertram Hinton and a second for Sewing on buttons.
The first prize for the boys was for knitting.
SCHOOL INSPECTIONS
It is interesting to compare these two reports.
HMI 5th May 1898.
"Unless the children's attainments in elementary subjects shew improvement the highest grant under Article 98(b) will not be recommended next year."
(The system of Payment by Results continued until 1900 when Capitation Grants were introduced.)
Diocesan Inspection 1897.
"The children are in good order and have been very carefully taught…the catechism texts were accurately and distinctly repeated."
Flora Thompson in Lark Rise to Candleford described the Revd. HA Pickard who wrote the Stanton report and inspected her school…"... an elderly clergyman, a little man ..with tiny grey eyes like gimlets. His voice was an exasperated roar, and his criticism was a blend of outraged learning and sarcasm."
She describes her Scripture examination...
"...the Scripture Inspector beamed upon and encouraged the children, even to the extent of prompting those who were not word perfect"
In Stanton Certificates were awarded and a Bishop`s Prize of a Book of Common Prayer was presented for the best result.
Even the Revd. Pickard had his good points. He used his power to reduce the grant to persuade the governors to provide cots for the three year olds, provide maps and pictures, and add extra classrooms when the school became overcrowded.
LABOUR CERTIFICATES
The Education Act of 1876 imposed full-time attendance on children from 5 to 10 years old, at least 250 attendances from 10 to 12, and 150 from 12 to 14 were expected.
Exemption could be obtained at 13 through a Labour Certificate. This was given after passing an examination in the 3 R`s or by making 350 attendances per year for 5 years between the ages of 5 and 13.
EDUCATION ACT 1902.
Under this Act the County Council became responsible for the provision of Elementary education. The Council had to approve appointments of staff, but the Governors were responsible for the maintenance of the building.
From 1932 the senior children (11+) from Beckley and Horton-cum-Studley came to school here. Originally brought in John Sharp`s bus they were later provided with bicycles.
This continued until 1950 when all children over 11 went to Wheatley or Thame.
EVACUEES FROM LONDON
On the 1st September 1939 six teachers and 92 children arrived and were billeted in Stanton and the surrounding villages.
The school log book records
11. 9.39. Re-opened but impossible.
12. 9.39. Stanton children 8.45-12.45 London children 1.15- 5.15.
18. 9.39. Reverse arrangement.
3.10.40. Several children absent as bombs dropped near the school during the dinner hour. No damage but a small piece of plaster fell in the passage.
4.10.40. short of pencils and no rubbers.
19-21 May. School closed. Potato picking.
Also in October and in 1943
And 1945.
2. 6. 42. School canteen opened today providing dinners for 36 children.
8. 6.42 Dinners increased. Assistant engaged.
21.9.42. No. of evacuees now 12.
20.9.43. 4 children to receive free dinners and free milk.
8. 5. 45 Closed. Victory in Europe.
4. 6. 45 Wire netting and paper strips removed from windows.
THE 1944 EDUCATION ACT.
This saw the end of Elementary Education. Secondary Education for all children over 11 was established. The school became a Voluntary Controlled school and the maintenance of the building was assumed by the County Council.
In 1947 the school leaving age was raised to 15.
STANTON ST. JOHN C.E. PRIMARY
In September 1950 the school became a Primary School taking children from 5 to 11 from Stanton St. John and Forest Hill.
Kenneth Peacock remained as Head Teacher until he retired in 1956 after 36 years service.
G. Ford was appointed. The curriculum was extended. Art and Craft were encouraged, workplaces and places of interest visited.
The formation of the Parent Teacher Association in1957 was to be of great significance in providing resources in later years.
The new extension of Classroom/Gymnasium/Dining Room was completed in 1959.
In 1962 Mr. Ford resigned and Roy Roden was appointed.
Swimming Pool. After two years of fundraising this was supplied and erected by the PTA in 1968 together with a fenced and paved compound with changing rooms.
Minibus. In 1970 the first of three minibuses was purchased by the PTA in conjunction with Beckley School. These enabled the school to organise Youth Hostel trips, to participate in football, netball, cross-country running, joint musical activities and country-dancing.
Comprehensive Education was introduced in 1971 and the 11+ discontinued. All children at that age went to Wheatley Park School unless parents opted for a Direct Grant School.
Christmas Plays. Music, instrumental,(violins, recorders, guitars, percussion) and informal and Country Dancing were brought together with art and craft skills in these plays.
FEDERATION WITH BECKLEY.
Throughout the 1970`s there had been a decline in the school roll. About 1960 Mickle Way in Forest Hill had been populated by families with young children.
Like those in Stanton St. John the children had moved on to secondary schools and no rejuvenation had occurred.
When Roy Roden retired in 1981 the school was federated with Beckley School under its head, John Amor . The children under 8 remained at Stanton under Ann Nutt the deputy-head with the older children moving to Beckley.
The Jan Weller Playgroup from Beckley moved into the spare accommodation here.
In 1984 the school was closed and the 11 children left transferred to Beckley.
THE HOLFORD TRUST.
The premises reverted to the Trustees. The Charity Commission agreed that the original trust had been non-ecclesiastical and allowed them to retain control of the premises under the name of The Holford Trust.