Blog and Diary
Events relating to Council Activities personal events in brackets:
Doing the Raffle at the Cleft Charity Ball with Jonty Hearnden (Antiques Road Show and Cash in the Attic)
11th September - South Northants DC Chairman's Service, Towster
13th September - County Council meeting, Islip, Merton, Kirtlingtonn and Shipton/Thrupp Parish Councils, Institute of Directors late Summer social.
14th September -CDC Conservative Group Meeting
15th September - Site Meeting MOD site at Graven Hill Bicester, Hampton Poyle and Hoton cum Studley Parish Councils
16th September - Plaque unveiling at RAF Barford St John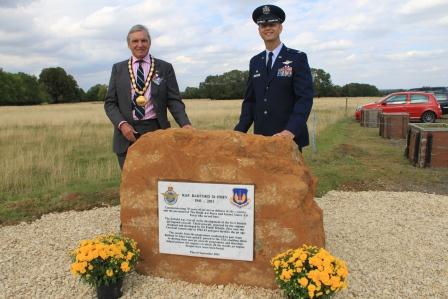 With Colonel Jeffrey Renner USAF
17th September - Beaver Scout event at Banbury then Green-Templeton College, Oxford dinner.
18th September - Battle of Britain service Banbury.
19th September - Kidlington area locality meeting.
21st September - Banbury Museum Art Exhibition Opening.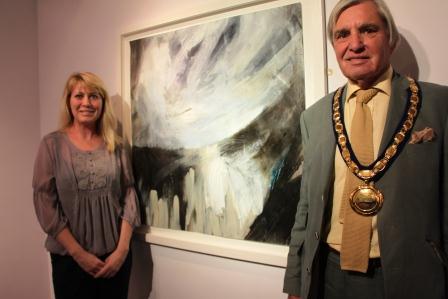 Exhibition at Banbury Museum with ART2 - 2011 winner Julie Wigg
22nd September - Lower Heyford Parish Council.
23rd September- English Speaking Union Dinner St Edmund Hall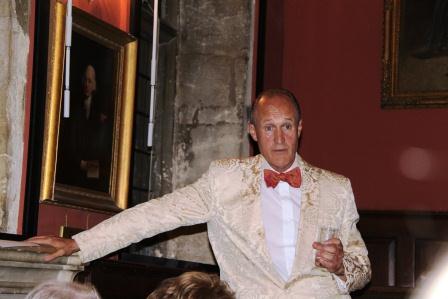 Speaker TV producer Peter Bazalgette (Ready-Steady, Cook; Big Brother etc)
26th September - Meeting about Bletchingdon School at Bodicote House
27th September - Early Intervention Briefing County Hall, Oxford Preservation Trustees meeting
29th September - Strategy and Partnership Committee County Hall, Cherwell DC Council briefing then Cherwell DC Full Council (chairing)
30th September - Friends of St Edward's School charity event. Bicester Mayor's Dinner
1st October - My brother's wedding in Stafford!
3rd October - Lord Lieutenants Awards Radley College
The Lord Lieutenant Tim Stevenson OBE with the award winners.
see http://www.serfca.org/dnn/PhotoGallery/tabid/361/Default.aspx
4th October - OCC Data Observatory briefing. Oxford University Silver Dinner (All Souls)
5th October - Oxfordshire Blue Plaque committee, Otmoor Archaeological & Historical Society - Peter Chivers Oxfordshire Medieval Wall Paintings 8pm Islip VH
10th October - Oxfordshire Association of Local Councils, Victoria County History Trustees, OCVA Awards.
11th October - High Sherriff's Law Lecture, Islip, Merton, Kirtlington Parish Councils
The Rt Hon, The Lord Mance who gave Law Lecture in the University Church being introduced by the High Sherriff, Mrs Penelope Glen.
12th October - Woodstock Civic Reception
13th October - OCC Conservative Group Meeting, Horton cum Studley PC with John Howell MP
14th October - Change of Command ceremony RAF Croughton (USAF CO)
15th October - Blue Plaque unveiling SALVADOR de MADARIAGA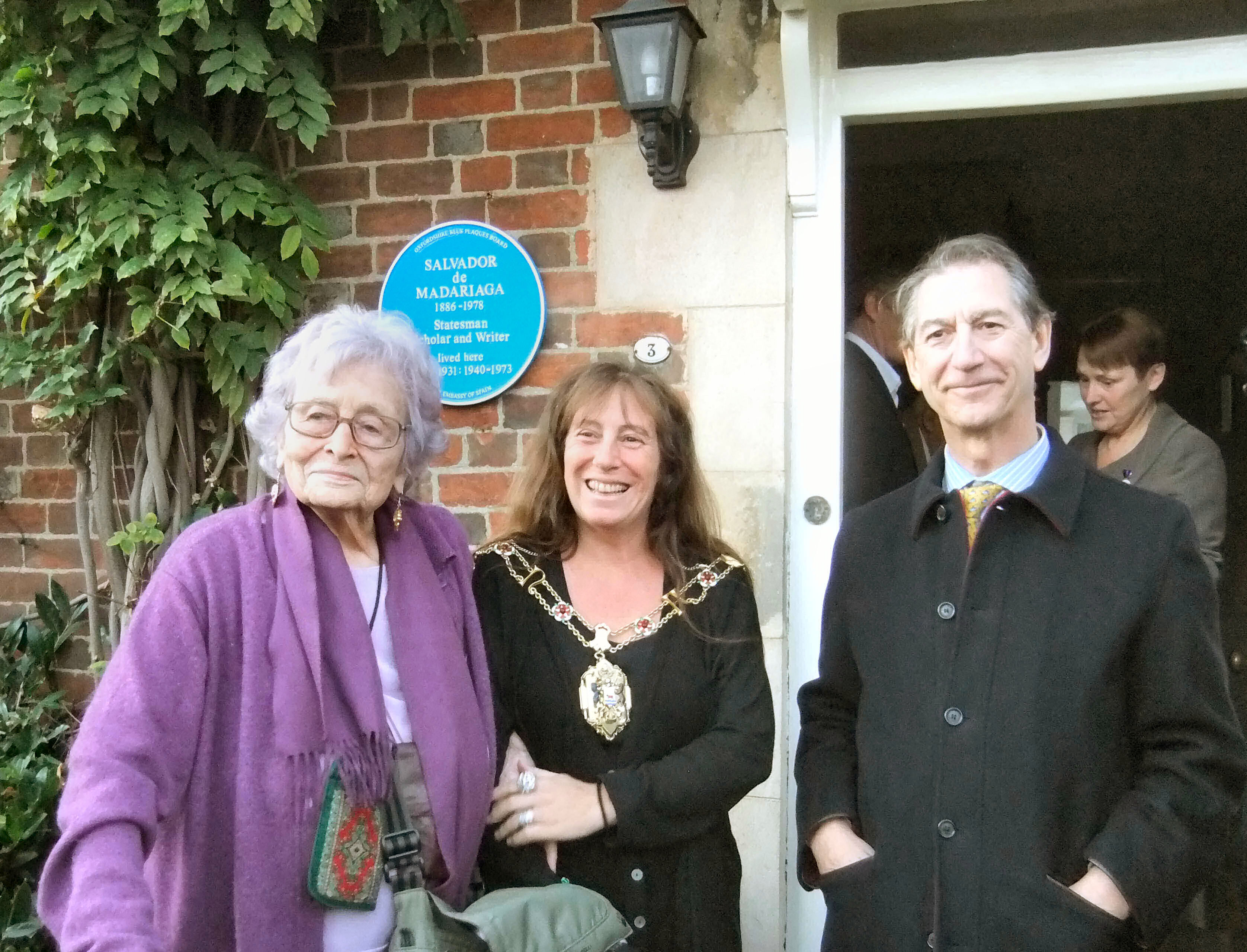 The once Headington home of Salvador de Madariaga with Professor Isabel de Madariaga (aged 94) with the Lord Mayor of Oxford, Elise Benjamin and Fidel Alvarez from the Spanish Embassy.
16th October -Oxfordshire Yeomanry AGM and lunch.
17th October - Treasury Management County Hall.
18th October Larkrise Care Centre opening (Princess Alexandra), St Frideswide Service, Oxford Preservation Trust Awards.
19th October - Banbury Fair Opening with Town Mayor of Banbury Cllr Alastair Milne-Hume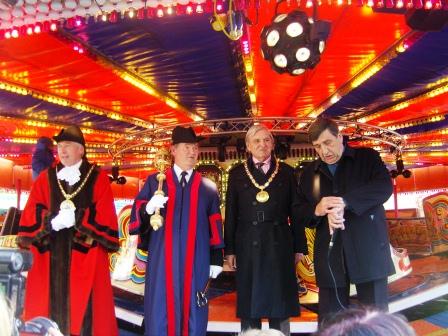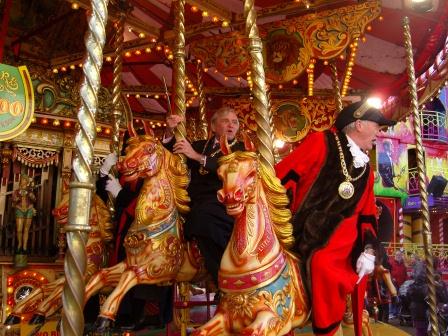 20th October - Depart for Oman
21st October - 1 November - leading a team of bird watchers from the Army Ornithological Society to Oman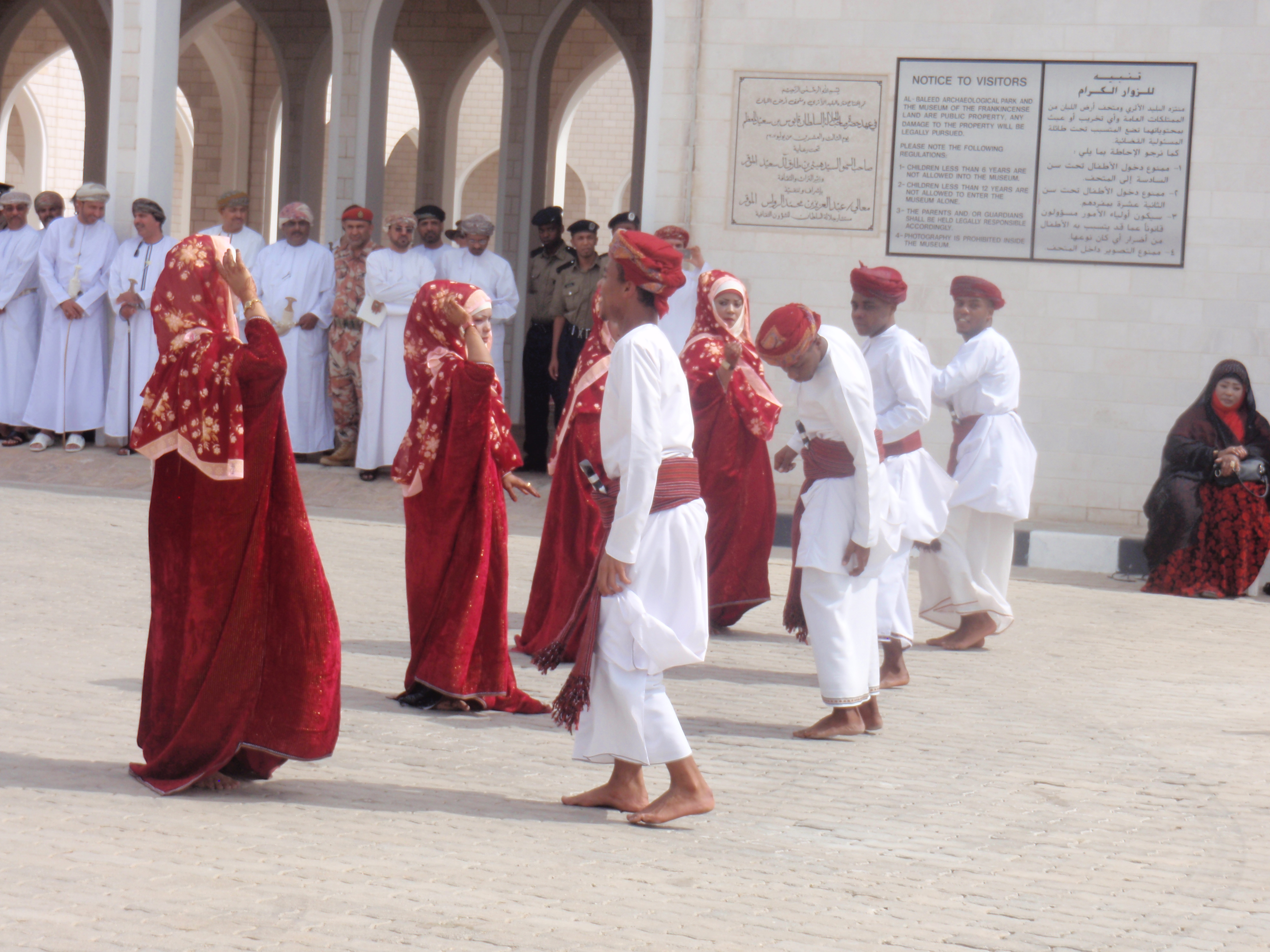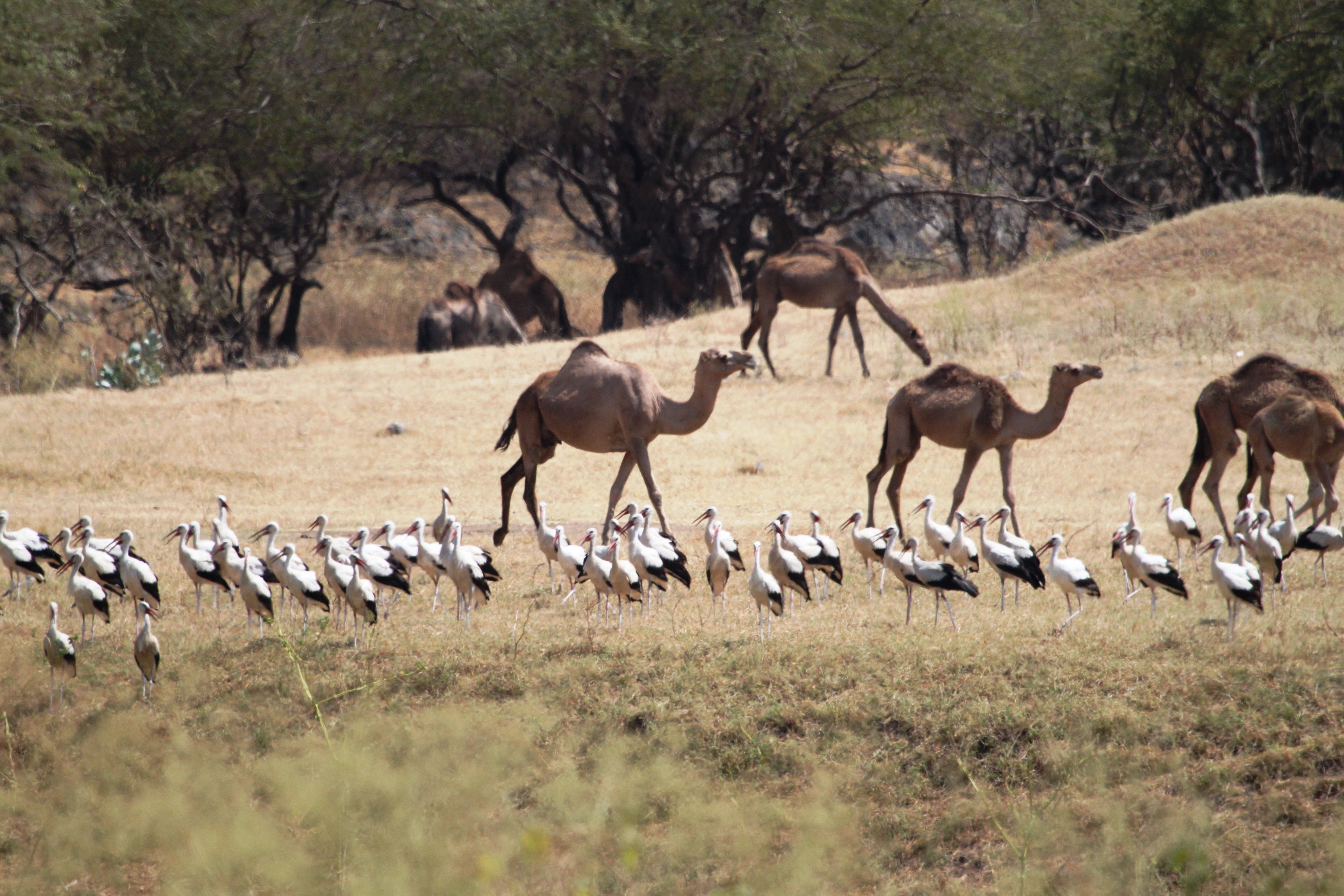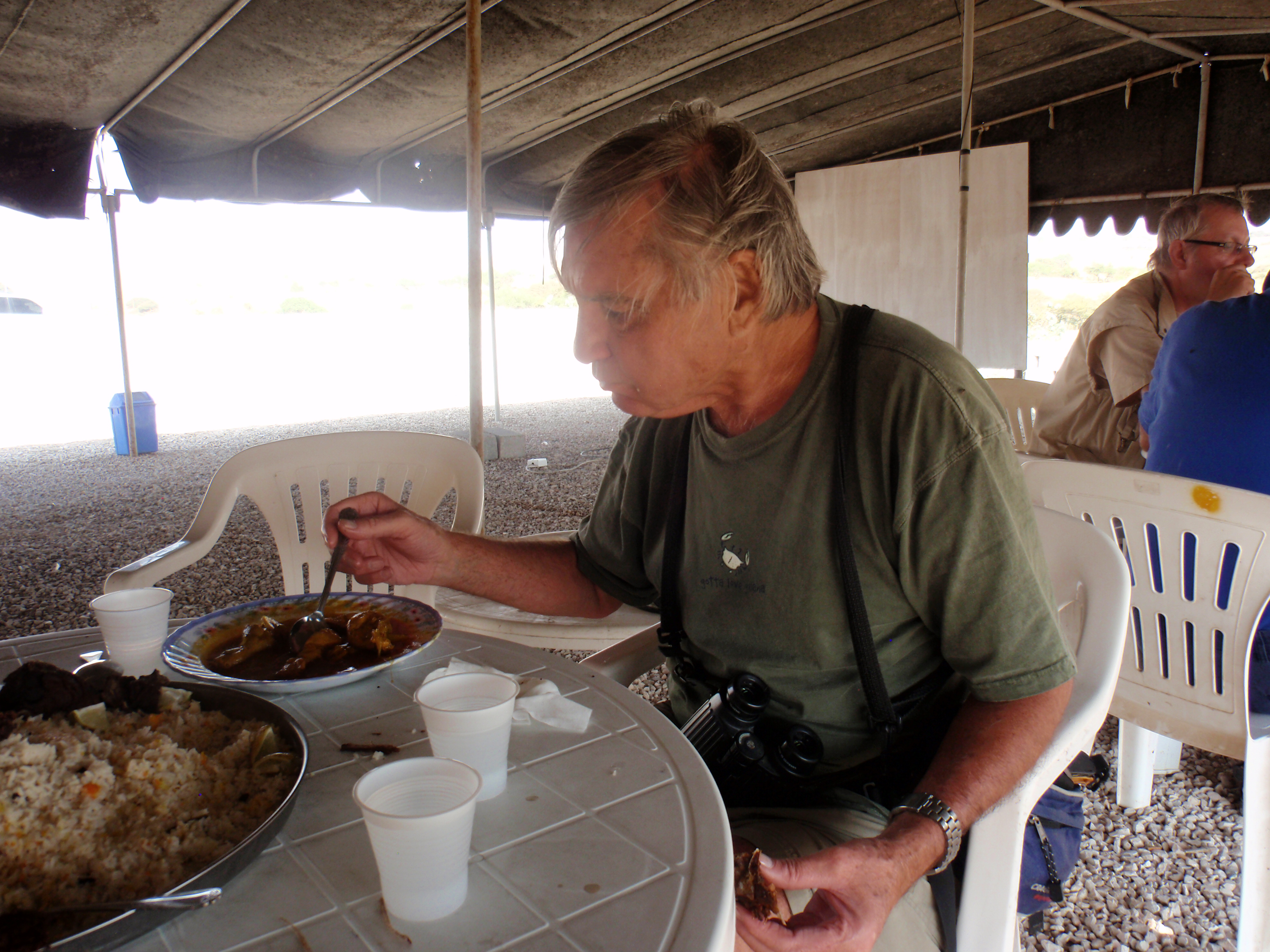 Sharjah Museum reception for a Minister and us - Main Mosque in Muscat - White Storks resting on migration in South Oman - Typical lunch in a tent
Oman is the most friendly country I have ever visited!
1st November - Oxfordshire County Council - Princess Anne visit Bicester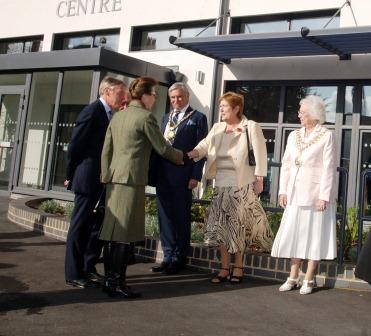 The Lord Lieutenant Tim Stevenson OBE introducing us to HRH - Sue Smith CE of Cherwell DC and Rose Stratford Mayor of Bicester
2nd November - Oxford Strategic Shareholders Meeting, Cherwell CD Conservative Group Meeting, Otmoor Archaeological & Historical Society - Mrs Christine Banks- May Day Mummers.
3rd November - CDC Licensing Committee, Oxford Preservation Trust Awards - St Catherine's College.
4th November - visit St John's, St Antony's and St Anne's Colleges. Vale of White Horse DC Chairman's Dinner.
5th November - C S Forester book launch Pershore.
7th November - Churchill Lodge
8th November - Community Lead Planning briefing, Merton, Islip, and Shipton Parish Councils
9th November - CDC Parish Liaison Meeting (Chairing)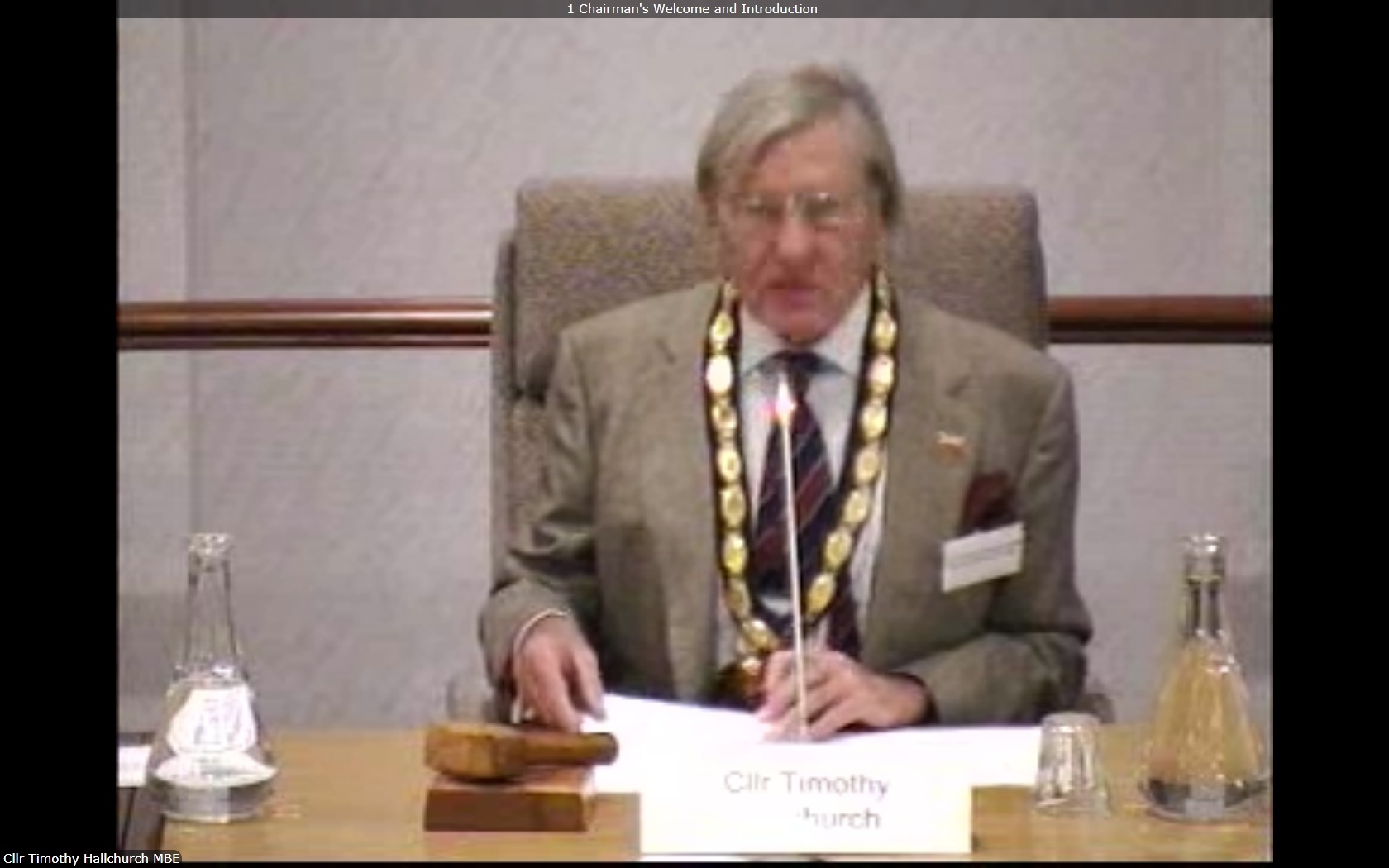 Webcast: http://www.cherwell.public-i.tv/core/portal/webcast_interactive/67073
10th November - visit to Rotary Concert, Banbury
11th November - (private Dinner Party)
12th November - (private Dinner Party)
13th November -Remembrance Sunday - laying wreaths in Bicester and Bodicote.
15th November (Alfred Chapter 333 Banbury Road)
16th November- Institute of Directors event at Nominet
17th November - English Speaking Union Committee
18th November - Society for Graduates Linacre College.
19th November - (Tettenhall College alumni dinner London)
21st November - Grandson born to Philip and Sadie 8.25 Monday Morning - Samuel Hallchurch 7lbs 4oz
24th November - OCC Strategy & Partnership Scrutiny Committee, Katherine House Service, Lower Heyford PC. (King Solomon's Quarries Lodge London can make it!)
25th November - Society for Graduates - Linacre College.
27th November - English Speaking Union Thanksgiving Lunch (Randolph)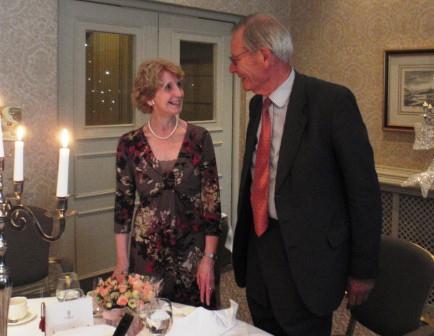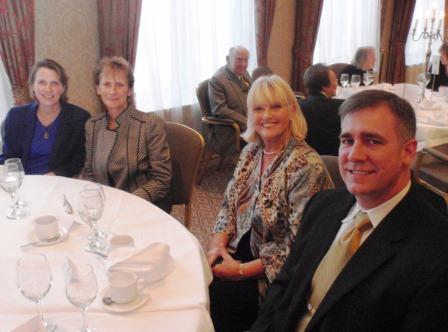 ESU Thanksgiving Lunch - Randolph Hotel - speaker Lady Judith English former principal St Hilda's College introduced by Michael Robson, acting chairman. Colonel Charles Hamilton USAF with Dr Jan Stokes Carter, Ms Sandie Borrowdale with Mrs Wendy Hamilton (in blue)
28th November - Glittering Star Lodge Leamington Spa
29th November - BT Broadband Showcase- Milton Park, Cherwell Disability Forum.
30th November - Institute of Directors Karting Event Banbury
1st December - Oxford Preservation Trust Christmas Lecture, OCC Conservative Group meeting.
2nd December - Society for Graduates - Linacre College
3rd - 4th December - London staying with friends
5th December - Churchill Lodge, Victoria County History Lecture.
6th December - Autism Alert Card Scheme Launch - Bodicote
7th December - Otmoor Archaeological & Historical Society - giving talk on English Silver marks
8th December - Cherwell DC Full Council (in chair) and if it finishes early South East Reserve Forces and Cadets Association meeting
9th December - Institute of Directors Dinner Blenheim Palace
10th - 12th December - Neunkirchen-Seelscheld (Germany) Christmas Market as guest of Burgomaster.
13th December - Islip, Merton, Kirtlington Parish Councils
14th December -OSJ Carols Ashmolean.
15th December - OCC Strategy and Partnership Scrutiny Committee , OCC Conservative Christmas Party
16th December - Oxford Preservation Trust Trustees meeting.
17th December - Son and wife arrive from Australia for Christmas
18th December - South Northants DC Christmas Carol Service
21st December - Cherwell DC walk about with Chief Executive Cherwell DC.
28th December - fly to Guadeloupe for 10 days holiday.
10th January - Islip, Merton, Kirtlington & Shipton Parish Councils
12th January - Strategy and Partnership Committee OCC.
14th January - Royal British Legion Conference, Kidlington
In addition I have attended in the period, lodge meetings and rehearsals, given Aromatherapy Treatments and three out of four weekends with house guests.
27th May CDC Voluntary Organisations Forum - Bodicote House 9 am to 1pm. Give welcome address.
26th May OCC Strategy and Partnership Committee 9am to 1pm
19th May attend the Lord Mayor's making at Oxford Town Hall followed Hampton Poyle and Kirtlington Annual Parish Meetings.
May 2011
18th May Cherwell DC Annual Council Meeting where I was voted in as Chairman for 2011-12 followed by a buffet that I will have to pay most of the cost so as not to be a cost on council tax payers. Incidentally the Chairman of Cherwell DC receives no allowances unlike other DC and OCC Chairmen.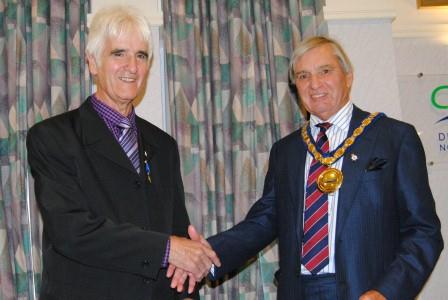 Taking over from George Parish as Chairman of Cherwell DC - note contrary to some beliefs, the Chairman of Cherwell DC receives no extra money for his year as Chairman
17th May OCC Full Council Meeting at 9am to 4pm Jan and I returned from 3 weeks sailing around the Abaco Islands in the Bahamas in time to vote NO for AV
We drove direct to the Polling Station from Heathrow having had a relaxing time on a 40ft Catamaran
I had a large backlog of over 400 emails and that took about four days to clear although I had answered all urgent calls using my laptop when we had Wi-Fi access in the harbours
12th May Meeting at Banbury for briefing for Annual Council meeting on 18th then a dash to Upper Heyford, Horton cum Studley and Fencott/Murcott Annual Parish Council meetings. At Murcott our MP John Howell joined us. 54 miles round trip!
11th May Visited Bletchington School to discuss the future of the school and then Cherwell DC Conservative Group Meeting followed by Bletchington Annual Parish Meeting
10th May - I attended Islip, Kirtlington and Shipton and Thrupp parish council meetings. 3rd June
.
1st June - Lord Lieutenants and Bishop of Dorchester reception for Mayors and Chairmen at Dorchester Abbey attended by High Sherriff and 22 Deputy Lieutenants.
2nd June Meeting at Bletchington School with OCC Cabinet Member for Schools Improvement. Should have also attended Annual Governance meeting at Bodicote but Bletchington meeting lasted longer than expected.
3rd June went to Chiropractor with bad back then to Royal Military Academy Sandhurst for dinner that I had organised for the Institute of Directors where I entertained to Commanding Officer of the USAF station at Croughton and a colleague from the US State Department.
7th June Oxford Preservation Trust Trustees Meeting and then Horton cum Studley Parish Council.
8th June Chaired CDC Parish Liaison meeting at Bodicote House.
9th June Meeting at Bicester to be briefed on the MOD plans for development of Craven Hill and Arncott sites. OCC Conservative Group meeting in the evening.
(10th - 12th June - wedding in North Wales )
13th June - Community Partnership meeting OCC
14th June Oxford County Council - full council meeting then Merton Parish Council and Islip PC.
(19th - 22 June friends from Hungary staying)
20th June - Armed Forces Community Covenant. Joined Leader of OCC, Chairmen of the other District Councils and City plus Deputy Lord Lieutenant, High Sheriff and service chiefs to sign Covenant on behalf of Cherwell DC.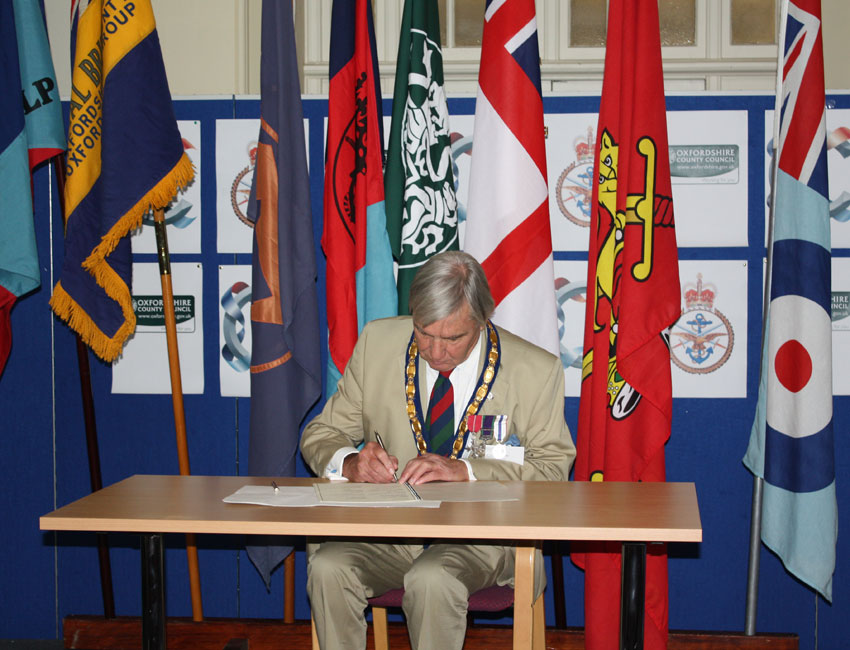 Signing the Covenant on behalf of Cherwell District Council
22nd June Annual Review of Oxfordshire Girl Guides.
(23rd - 28th June friend from Edinburgh staying)
26th June Victoria County History charity day at Chagrove Manor (I am a Trustee of the VCH)
28th June South East Regional Forces and Cadets Association meeting (I represent OCC)
29th June Cherwell DC Conservative Group meeting
30th June OCC Conservative Group meeting
1 July USAF Independence Day celebration at RAF Croughton.
(2-3rd July staying with friends in London)
6th July Oxford Preservation Trust AGM then Weston on the Green Parish Council
7th July - Banbury Museum launch of Cropredy Festival, then OCC Conservative Group meeting followed by English Speaking Union (ESU) AGM at Christ Church.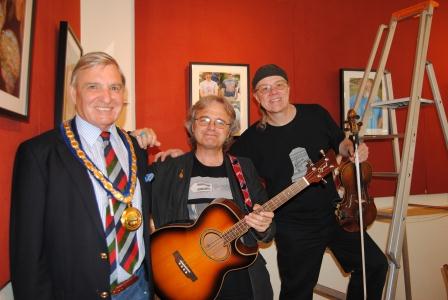 With Chris Leslie and Ric Sanders of Fairport Convention - two very nice guys! http://www.fairportconvention.com/
At the ESU AGM I was voted onto the committee to help organise local events to raise funds for educational scholarships. http://www.esu.org/
(8th June lunch and tour of Le Manoir Aux Quat' Saisons)
(10th June Masonic Charity Lunch TBC)
12th July Garden Party Buckingham Palace. Normally the Chairman of the Council is invited to one of the three Garden Parties along with about 6000 other people. Met with John Howell MP and a number of other people we know.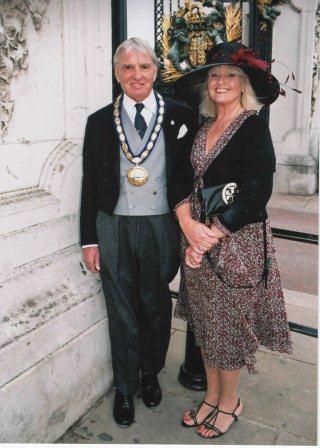 13th July Oxfordshire Scout Review Kidlington
(15th - 16th July London )
(17th July relatives for lunch)
18th July Forces Covenant Meeting
20th July School Governors training for OCC Councillors
21st July Strategy and Partnership Committee OCC (followed by flight to France for wedding)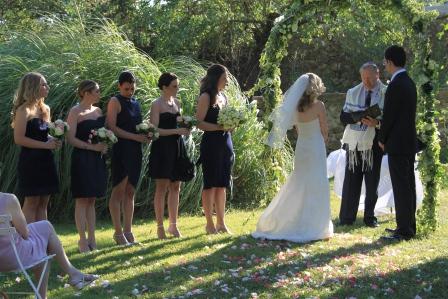 The Jewish Wedding in a garden near Aix
(21st July to 31st July Aix en Provence and Camargue)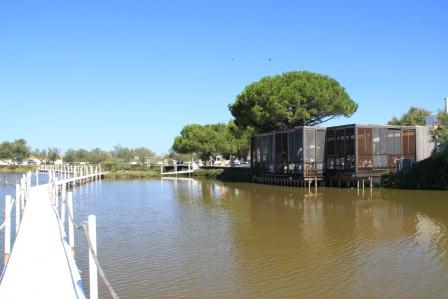 Mas de la Fougue, Hotel and Flamingos
1st August Briefing on NW Bicester town extension (Eco Town)
10th August ( reunion at Sandhurst of Cadets commissioned 50 year ago from the Royal Military Academy)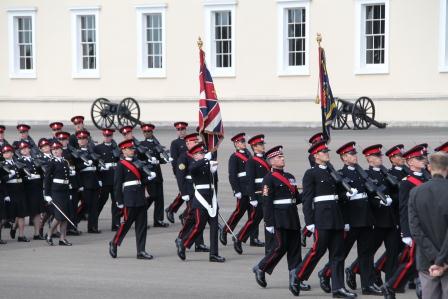 12th August - funeral of Councillor Carol Steward.
13th August Polo at Kirtlington Park -England v Zimbabwe.
15th August meeting in Beckley to discuss Woodeaton Quarry and visit and photo 16th.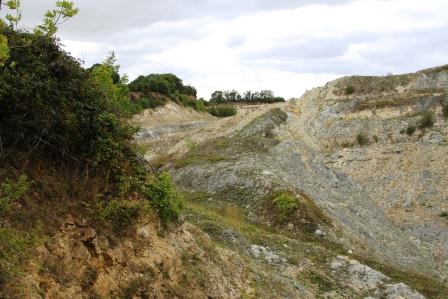 25th August RAF Benson Open Day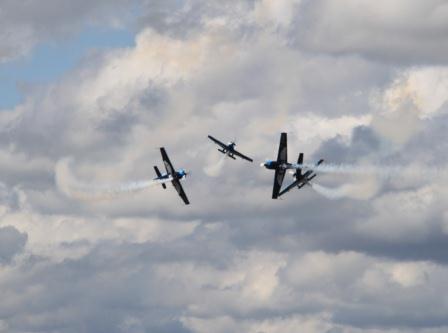 How did they miss?
4th September - Wychwood fair.
5th September - English Speaking Union, Oxfordshire Committee.
6th September - LGA Rural Commission - Bath
7th September- Weston on the Green Parish Council, Otmoor Archaeological & Historical Society - The Didcot Hoard
8th September - County Hall Accessing funding for communities briefing, OCC Conservative Group Meeting, Oxford Open Doors Launch.
10th September - Open Doors begins with talk in the Divinity School then Oxford Spires Cleft Centre Annual Charity Ball