Horton cum Studley School 1938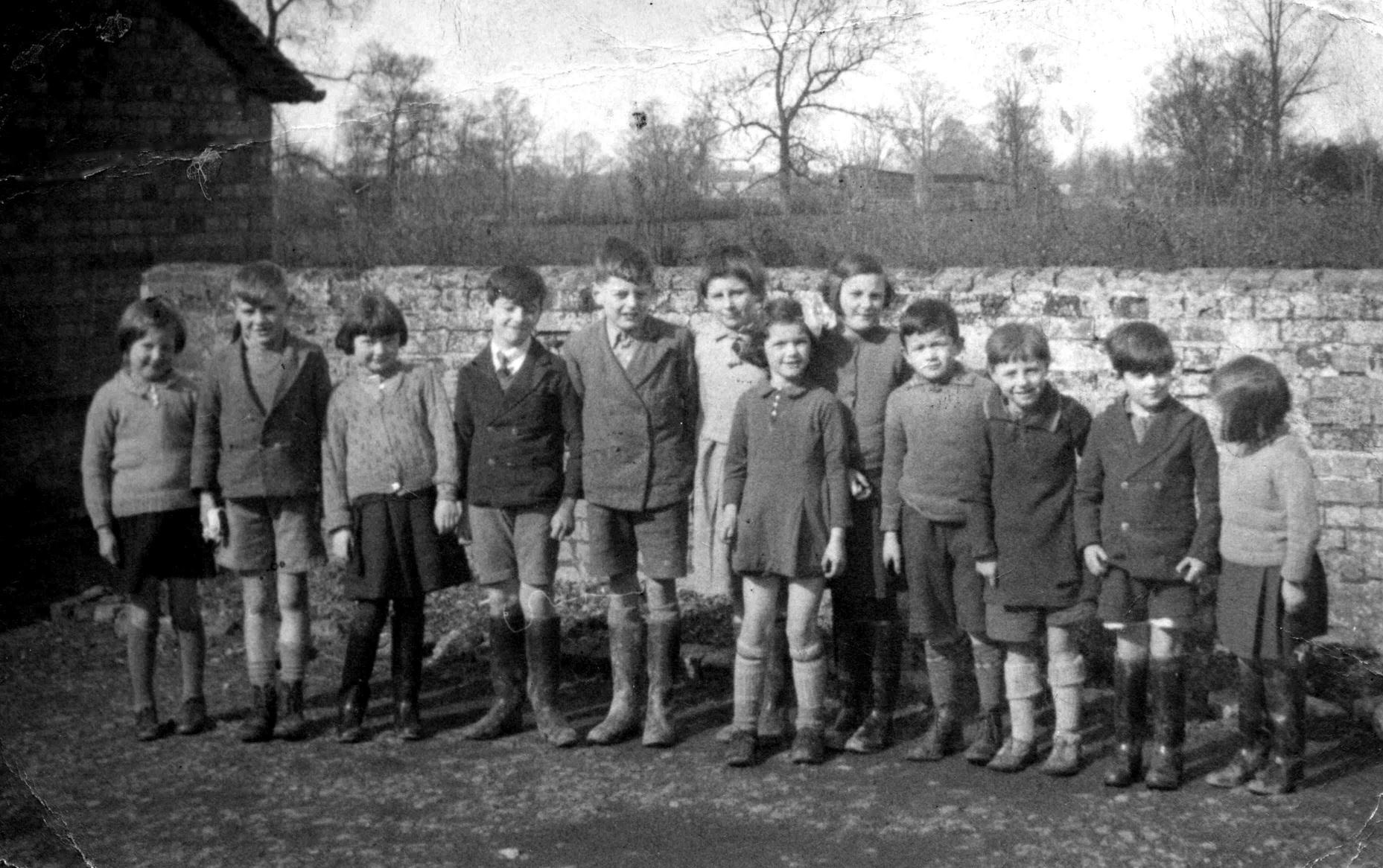 Left to Right: Elizabeth (Betty) Mills, Keith Kimber, Mary Anstead, Bill Robbins, Norman West, ? Barrett, Josephine Robbins, Jean Honour, Arthur Wakelin, Raymond Blake, Dennis Honour, Elizabeth (Betty) Honour.
The school was behind the church in Mill Lane. The building on the left is the school room and the barn in the background is the one now demolished in the field behind, but the remains can still be seen.