Otmoor in Wonderland?
This year for Lent I am giving up Jeffrey Archer: Instead I am going to try and read some of the many books written about Otmoor or written by those who lived here.
The idea of the chess board in Alice in Won­derland is said to have come to Lewis Carroll from looking down at Otmoor from the top of Noke Hill: following enclosure, the moor was di­vided by hedges and ditches into fields on a grid pattern quite unlike the casual and haphazard way in which the countryside has typically developed. The story is often told - though some claim it was from Beckley rather than Noke Hill. Does anyone know if there is a written source? I got it from James Griffiths, President of Magdalen College, and his brother Vincent, a former Noke resident, both of them related to the Liddell family whose daughter was the inspiration for Alice.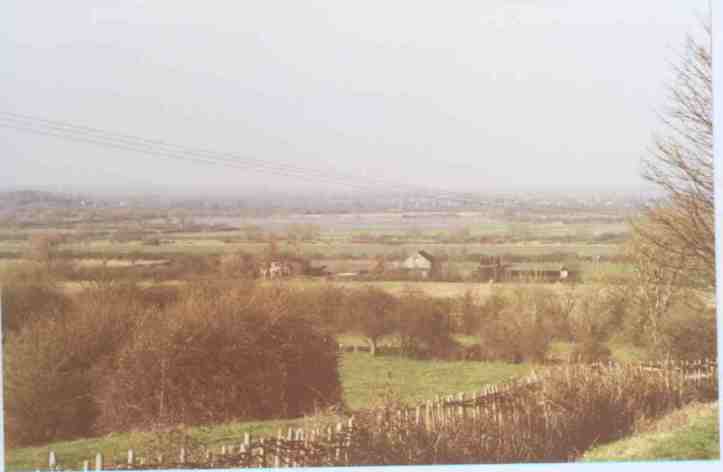 For sure Lorna Doone author R. D. Blackmore based two of his novels on Beckley, where he was a frequent guest at Grove House: Cripps the Carrier was based on an actual Beckley character. Another Grove House guest was Evelyn Waugh who refers to it in his diary. Aldous Huxley brought Beckley Park into Chrome Yellow. Susan Hill, resident of Beckley, incorporated that village and Otmoor generally into The Magic Apple Tree. John Buchan, most famous for The Thirty Nine Steps, retired to Elsfield Manor and based two books on Otmoor. Robert Graves lived in and refers to Islip in his autobiography Good­bye to All That. I have speculated here before that Shakespeare may have had Otmoor in mind as the moor he contrasts unfavourably in Hamlet with a fair mountain. One who would have been associated with Otmoor but was not, was Swift, author of Gullivers Travels, who sought but failed to get the living of Islip. I have even been told that Noke was the model for Tolkien's boorish Farmer Giles of Ham - so he cannot possibly have visited us.
Chris Cheetham